National demonstrator
AppZubi 2.0
The presentation of this project was proposed by Handwerkskammer der Pfalz at the international meeting in Kaiserslautern in April 2021.
Description
AppZubi 2.0 is a smartphone application (Android and iOS version) to support apprentices during their training. It provides information on :
News about the chamber of trade ;
Individual training advice;
Legal information (e.g. entitlement to family allowances);
Dates of application/continuing education courses;
Training, course and event calendar (e.g. examination ceremony);
Memo function – notebooks;
SOS function in case of questions during the training period;
Contact with the Chamber of Trade.
Use of the application requires registration through the application and association with the learner's chamber of trades.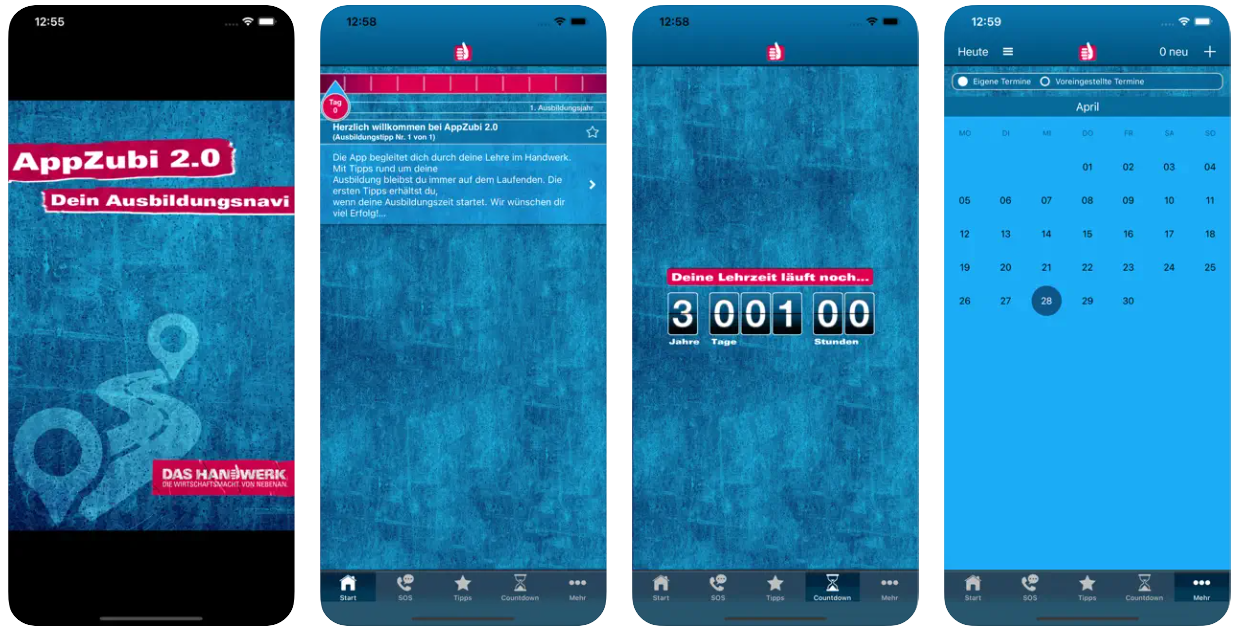 Points of interest
The application allows administrators to quickly communicate information to learners.
The application offers a wide range of contact information for learners. – Selection of different fields, training occupations, years of training
It provides a lot of information in one place (training periods, examination dates, registration deadlines, etc.).
Points of vigilance
Care must be taken not to make too much information available on the application;
Themes
This demonstrator falls into the following categories: