A different perspective for my class!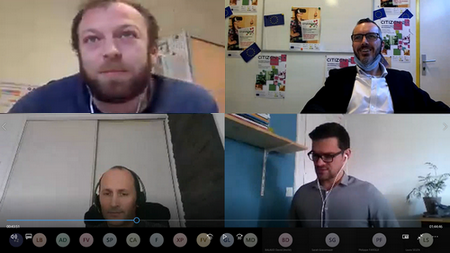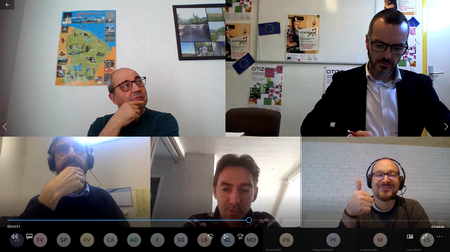 Survey of digital practices in Technology Education
The survey was conducted in September 2020 by the inspectorate among a hundred teachers of two disciplines: Technology in middle school and Industrial Sciences and Techniques in high school.
The survey reveals a very regular use of digital technology in these disciplines.
Among the most widespread practices we can mention:
the use of the ENT (digital work environment) for collaborative or individualized work, outside the classroom
use of the TBI (interactive whiteboard) and touchscreen tablets for diagnostic assessments and work groups
use of voting boxes or quiz software
creation of video reports, audio recordings
use of the flipped classroom to encourage student autonomy
documentary research
production of various media objects…
Speaker: Pascal Blanc, IA-IPR in Industrial Sciences and Techniques
OneNote digital folder makes it possible to provide students with all the educational resources related to the course in the form of notepads.
OneNote can include:
text files
tables
Powerpoint presentations
links
images
videos
audio files
Students can also upload their own productions.
It is interactive and instantaneous and can be used on any type of support: PC, tablet, smartphone.
This allows students to work independently and develop cross-curricular skills. It is also possible to share notebooks for collaborative work.
To finish, another important aspect is that OneNote eliminates the use of paper and lightens the backpacks of pupils who no longer need to bring their books and notebooks since everything is online.
Speaker: David Balaud, Technology teacher, Academic trainer
Presentation of the Walter platform
It is an e-learning platform that gives MFR learners access to educational resources and distance learning modules. In addition to its primary objective of ensuring educational continuity, the platform has many other features:
facilitate the sharing of practices and resources between peers.
encourage interaction between users
promote access to knowledge
create learning resources
practice and self-assessment
Speaker: Florian Valentin, MFR Gron Instructor
Presentation of the virtual reality simulator of agricultural machinery
This virtual reality simulator allows learners of the MFR Amange to practice and acquire the skills needed to drive farm machinery such as tractors, combines, forklifts, excavators, etc.
The simulator offers evolving tools that are updated on a regular basis.
This practice has many advantages:
it limits the risk of accidents but also of damage to very expensive equipment
it reassures the training supervisors who make their equipment available to young people
it saves time and money compared to training on a real machine accompanied by an instructor
it allows learners to work independently and at their own pace.
Speaker: Remy Marechal, MFR Amange Director
Summary of the approach for day 2:
an assessment of the uses of digital technology in the technological disciplines
a concrete example of digital use with the One Note tool
the potential of an online resource platform for autonomous learning
using virtual reality to facilitate the acquisition of skills in situ
Areas of reflection arising from the discussions:
What is the added value of digital learning? The participants agree that the use of digital technology can motivate students and make them more active, provided that the pedagogical scenario is also of high quality.
There is also the question of training teachers in the use of these digital tools, both on the technical aspect and on pedagogical development -> self-training, peer training, institutional training
The need to train learners to use these tools and to ensure that they have the necessary material conditions to use them when they are at home
We are witnessing a mutation of the teaching profession which can be frightening and even discouraging for some.
How to reproduce social interaction through digital tools in distance learning?
Virtual reality simulators facilitate the use of machinery but cannot replace in-situ use
Themes identified :
Attractiveness of digital tools
The need to support teachers and learners in the transformation of education through digital technology
The obstacles and limits of digital and virtual tools
Assessment
This second day reviews the numerous interests of digital education while warning against certain limits encountered.
The discussions raised the question of how to support trainers and learners in the use of a constantly changing digital environment.