First Open Badges workshop for the group of experts and already the outline of our Citizen 2.1 badge is starting to take shape!
As a reminder, an Open Badge is a digital image that recognizes an experience, an achievement, a know-how, a commitment, a contribution, a project, an interest… (More information on https://openbadges.info/?lang=en)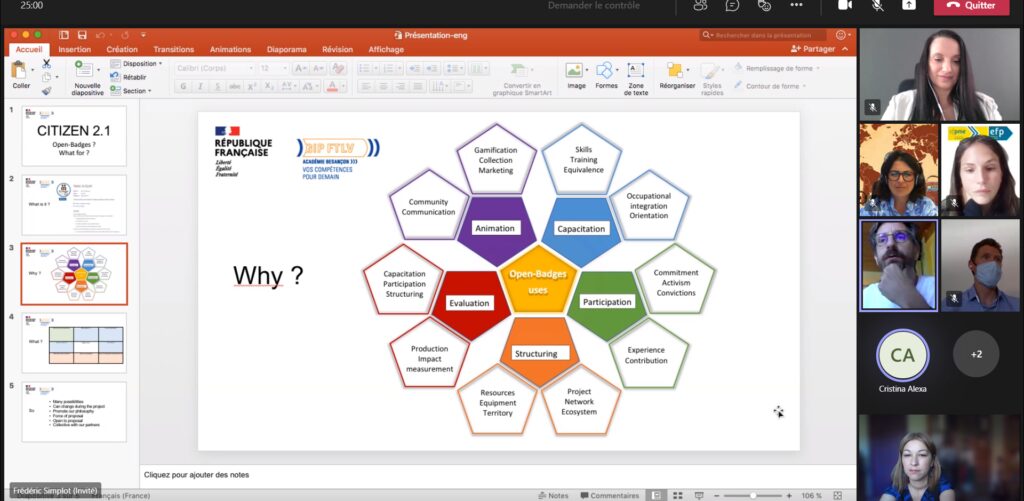 We had a thorough exchange with our partners so as to define our priorities for this first badge.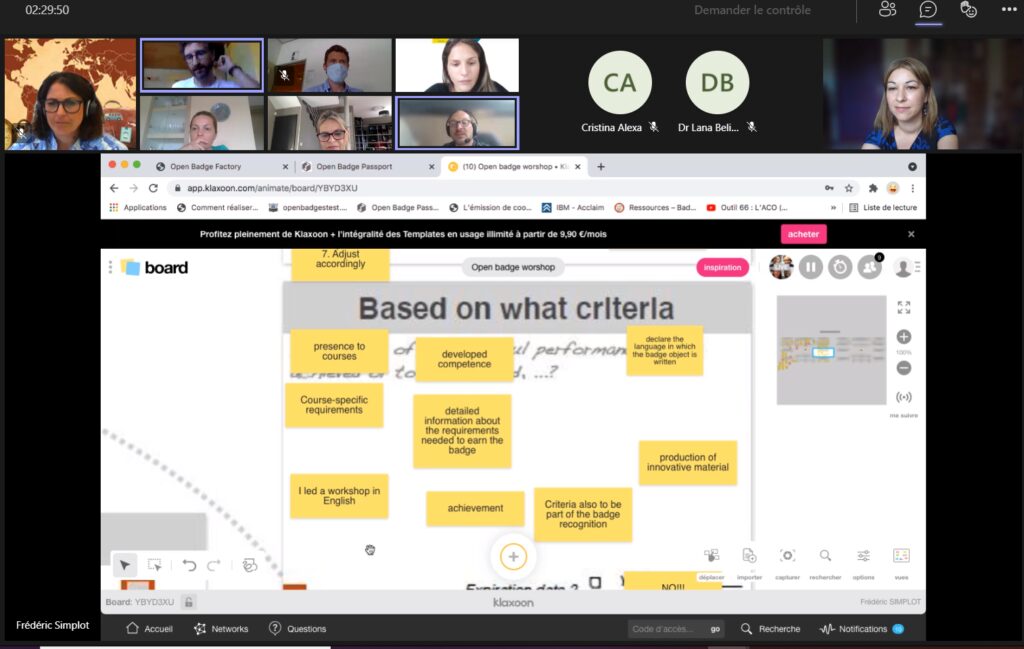 What type of recognition? For which target audience? Generic or specific badge? Issued automatically or to be claimed by participants?
You'll soon find out more about it on our website.
Thank you all for your participation, your good ideas and your cheerfulness! See you all again shortly!